Chiropractor Collin Johnson D.C.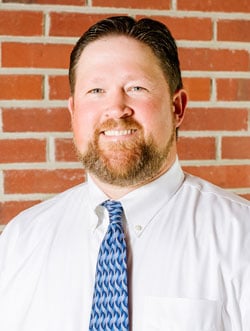 Shore Health in Sure Hands
Dr. Johnson is an experienced Doctor of Chiropractic. He was raised locally and is a 1993 graduate of Queen Anne's County High School. He has held several leadership positions throughout his long educational career. He received his Bachelor of Science degree with a focus on Exercise Science from Elon University in Elon, North Carolina. He returned to the local area to work in and manage several restaurants before going back to school to complete his doctoral degree. He received his Doctor of Chiropractic degree from the "Fountainhead of Chiropractic", Palmer College of Chiropractic in Davenport, Iowa. While attending Palmer, he was active in many activities which included serving as an Radiological Clinical Assistant in the Palmer College of Chiropractic clinics.
Dr. Johnson returned to Maryland's Eastern Shore in the summer of 2005 with his wife Ann, their two sons Drake & Everett and daughter Bryce. Since returning, he served as an office coverage Doctor for several Chiropractic offices throughout Maryland where he was entrusted with patient care. He also had the pleasure to serve the local area as an Associate Doctor of a local Chiropractic practice.
Dr. Johnson has decided to open a private practice near the quaint town of Queen Anne in the south-eastern corner of Queen Anne's County, MD.
Dr. Johnson employs several clinically proven and evidence based techniques in his practice of Chiropractic. These include but are not limited to: Diversified, Thompson Drop, Cox Flexion/Distraction, Instrument Aided, Upper Cervical Specific (Toggle Recoil) and Active Release. He is licensed in Maryland with P.T. privileges which allow him to also utilize: Electrical Muscle Stimulation, Ultrasound, Hot/Cold Therapy, Trigger Point Therapy, Traction Therapy, Exercise/Stretching Instruction as well as Nutritional/Supplementation Counseling.
Dr. Johnson is not a one size fits all practitioner. He matches the specific technique and therapies to each and every patient as the case requires. Dr. Johnson is expanding his network of medical professionals to ensure that if a referral to another provider or specialty is required, this can be accomplished with the greatest of ease for the patient.
In addition to patient care; Dr. Johnson will hold in office workshops for all new patients and any interested individuals/families as requested. He is also available for out of office speaking engagements on subjects such as: Chiropractic for Adults and Pediatrics, Office Ergonomics, Exercise Rehabilitation, Sports Enhancement as well as many other current health-related topics.
---
Office Manager Melissa Noon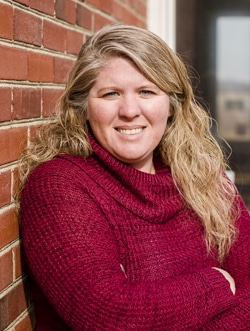 I moved to the Eastern Shore in the 90's. I am married to a wonderful man, we have 3 boys and 2 dogs. I love spending time with them and being outside. I started in healthcare right out of school as a CNA and EMT. I have worked in many healthcare jobs and love helping people. I completed my Associate Degree in Healthcare Management in April 2018. It has been my way of paying forward to my community. I enjoy sharing my knowledge about Chiropractic that I have learned from Dr. Johnson!
---
Chiropractic Assistant John Deitterick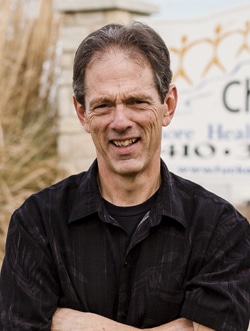 Being a life long chiropractic patient I was excited to begin work as a chiropractic assistant with Dr. Johnson. Seeing the daily successes here at Tuckahoe chiropractic and the impact chiropractic care has on our patients makes working here a real pleasure.
---
Chiropractic Assistant Cheryl "Sherry" Taylor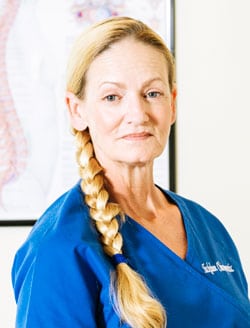 In 2009 I completed the course of study to become a Chiropractic Assistant. It has been my way of paying it forward and sharing my own success story with Chiropractic! 🙂
---
Our Mission Statement

The mission of Tuckahoe Chiropractic is to provide the members of our community with high quality, affordable health care in a comfortable and caring environment.

Our goal is to not only alleviate symptoms, but more importantly, inspire and educate our patients to become active participants in their own well being.

Our approach is a holistic one, whereby we treat the entire person, not just their symptoms. Through this comprehensive and structured approach, we are better able to help our patients achieve optimal levels of health and wellness.
OFFICE HOURS
Monday
9:00am - 5:00pm
---
Tuesday
9:00am - 5:00pm
---
Wednesday
9:00am - 5:00pm
---
Thursday
2:00pm - 7:00pm
---
Friday
9:00am - 12:00pm
---
Saturday
Closed